Bette J. Lee, age 87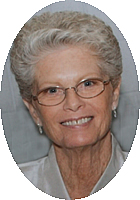 St. Cloud
December 28, 1935 – May 16, 2023
Bette was born December 28, 1935, in St. Cloud, MN to Robert and Nan (Stromberg) Burckhardt.

She is survived by her husband, Donald (Red) Blommer and his family; Bette's children, Kathryn Jenson, Renee (Fred) Mehr, Larry (Cindy) Skuza, Lori DuBois, Lisa (Tim) Gambrino; 17 grandchildren; 30 great grandchildren and 3 great great grandchildren.
There will be a visitation from 1:00-3:30 p.m. followed by a Celebration of Life at 4:00 p.m., Saturday, May 20, 2023, at the Wenner Funeral Home in Cold Spring, MN for Bette Lee, age 87, who died Tuesday at the St. Cloud Hospital.