Doug Braun, age 66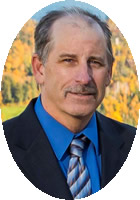 Richmond
August 5, 1956 – May 12, 2023
Mass of Christian Burial will be 11:00 a.m. on Thursday, May 18, 2023, at Sts. Peter & Paul Catholic Church, Richmond, MN for Doug Braun, age 66, who died Friday. Burial will be in the parish cemetery. The service will be live streamed at www.christcatholic.com.
A visitation will be from 4:00-7:00 p.m. Wednesday, May 17, 2023, at the Wenner Funeral Home, Richmond, MN. Visitation will continue Thursday at 9:30 a.m. in the church gathering space.
Doug was born in Paynesville, MN to Lee and Dolores (Weidner) Braun. He owned and operated Braun Excavating in Richmond. Doug enjoyed helping others, playing cards, riding motorcycles, Twins games, yard work, lounging in his favorite chair, and playing blackjack at the casino. His greatest enjoyment was being with his family.
He is survived by his children, Luke (Ashley), Kevin, Kallie; siblings, Chris, Sue (Sue), Tony (Lisa), Mark, Joan (Jen), Richard, Mary (Greg), Jill, Peter (Sandy) and granddaughter, Kennedy.
He is preceded in death by his parents.
Services are with the Wenner Funeral Home, Richmond, MN.