Carl Brian Thelen, age 39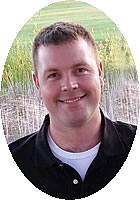 St. Martin
October 23, 1982 – December 27, 2021
Mass of Christian Burial will be 11:00 a.m. Wednesday, January 5, 2022, at St. Martin Catholic Church in St. Martin, MN for Carl Brian Thelen, age 39, who died December 27, 2021, in Montana. Burial will be in the parish cemetery.
Relatives and friends may call from 4:00 p.m. – 8:00 p.m., Tuesday, January 4, 2022, at the St. Martin Parish Center in St. Martin. Visitation will continue from 9:00 a.m. – 10:30 a.m. Wednesday morning at the St. Martin Parish Center.
Carl Brian Thelen was born October 23, 1982, in Melrose, MN to Jim and Cheryl (Borgerding) Thelen. He married Kayla Mackedanz May 14, 2011, in Roscoe, MN. He worked at Rotochopper, Inc. in St. Martin and enjoyed driving semi with his dad. Carl and his wife shared three children together, Zoey, Parker, and Avery. Carl spent his time hunting, snowmobiling, 4-wheeling, and camping. Mostly, he loved spending time with family and friends, especially his wife and daughters.
Carl is survived by his wife Kayla; daughters, Zoey (9), Avery (5); parents, Jim and Cheryl Thelen; brother, Michael (Paula) Thelen; nieces, Kylee and Kymberlee; nephew, Zackery; grandma, Marion Thelen; father and mother-in-law, Rick and Sandy Mackedanz; brother-in-law, Chuck Mackedanz.
He is preceded in death by his son, Parker; grandparents, Freddie Thelen, Alcuin and Margaret (Zierden) Borgerding.
Arrangements are with the Wenner Funeral Home, Richmond, MN.