Alvin "Al" John Spaeth, age 87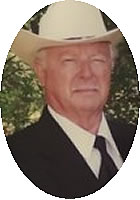 Sun Lakes, Arizona
August 20, 1934 - August 21, 2021
Alvin "Al" John Spaeth, age 87, of Sun Lakes, Arizona passed away peacefully on Saturday, August 21, 2021 after a long, courageous battle with cancer with Bonnie, his loving wife, and family by his side.
He was born August 20, 1934 in Padua, Minnesota to Edward Herman and Catherine (Deters) Spaeth. He grew up in Richmond, MN, where he attended school through the 11th grade, then moving to Hampshire, Illinois where he graduated from high school in 1952.
Following high school, he joined the U.S. Air Force from 1954-1957 where he was a Tactical Instructor at Sampson Air Force Base in Geneva, NY. He was honorably discharged in 1957. He attended Saint Cloud State in Saint Cloud MN for a year, then went to work at Ideal Industries in Sycamore, IL for 8 years, then went to Control Data Corporation in Minneapolis, MN for 20 years.
Al was united in marriage to Bonnie Rae (Cheney) in 1978, and they resided in Shakopee, MN until retiring to Sun Lakes, AZ in 1987 where he enjoyed golfing, bowling, and watching all the professional teams play.
He was preceded in death by his parents Edward and Catherine, step-mother Caroline, brothers Roman, Norbert, Verne, and James Spaeth, sister-in-laws Imelda, Theresa, and Joyce. Al is survived by his wife Bonnie, daughter Debra (Richard) Finnessy of Le Claire, IA, son Douglas (Kristen) Spaeth of Chaska, MN, sister Shirley (Thomas) Jungels of Edina, Minnesota, sister-in-law Mary Spaeth of Spring Hill, FL, step-son Jeff Sweesy, step-daughters Jennifer Sweesy, and Jodi Brown, all of Rapid City, SD, grandchildren Ryan, David, Kathleen, Katherine, Nicholas, Maxwell step-grandchildren Shawna, Jesse, Hailey Rae and Stephanie, ten great-grandchildren, and three step-great-grandchildren, brothers and sisters in law; Delver and Sharon Williams, Larry and Connie Cheney and Ronald and Connie Stonefield and many nieces and nephews.
Burial with Military Honors will be at the Little Falls State Veterans Cemetery at Little Falls, MN, at a latter date.