Duane A. Duckworth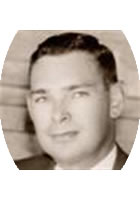 June 12, 1931 - May 21, 2018
Duane Austin Duckworth, an international business executive and longtime resident of Youngstown, died Monday afternoon after a brief but valiant battle with cancer. Prayers will be Saturday in a graveside memorial service at St. Paul's Cemetery in his original hometown of Weirton, West Virginia.
Duane was born June 12, 1931, in Steubenville, Ohio, the first son of Alfred and Sarah Duckworth.
After graduating from high school in Weirton, Duane joined the U.S. Marine Corps (1948-52). He first served in Adak, Alaska. After qualifying as a Marine Expert Rifleman, Duane served as a Rifle Coach at Camp Lejeune, North Carolina. Later, he was a Drill Instructor at Parris Island, South Carolina, and was honorably discharged as a Staff Sergeant.
Duane graduated from the College of Steubenville (B.A. in English), and worked in the prime steel sales division of the Wheeling Steel Company; he first moved to Youngstown in 1962 as a regional sales manager.
In 1967, Duane joined the Commercial Shearing and Stamping Company of Youngstown, working in their international department. During his career working for Commercial, he and his family moved to Bedford, England (1969-1971) and Sao Paulo, Brazil (1972-75). In line with his "hands-on" approach to global management, Duane was proficient in several foreign languages, and fluent in Spanish and Portuguese.
In 1982, he returned to Brazil as the President of British Tire and Rubber Company in the city of Campinas, a position he held for several years before returning to Youngstown.
Duane subsequently worked in a wide variety of international executive positions, including the Eaton Corporation in Cleveland, Ohio, and Marison International in Chicago.

In recent years, well into his 80s, Duane showed no signs of slowing down, and he was especially busy as an international business consultant, specializing in corporate start-up operations. He also enjoyed leading business seminars and speaking at several regional universities. Although his work took him to over 50 countries, Duane always called Boardman his home.

In his last year of life, Duane particularly enjoyed being a volunteer every Tuesday at the U.S. Department of Veterans Affairs Hospital in St. Cloud, Minnesota. He was deeply moved by President Lincoln's original promise, "To care for him who shall have borne the battle, and for his widow, and his orphan" and he lived his life guided by the spirit of selfless volunteerism.
Duane leaves his wife of 65 years, Florence (Gabia) Duckworth, whom he married Nov. 27, 1952; three children, Dr. Diane Duckworth (Dr. Michael Eighan) of Minnesota, Eric, a university professor in Japan, and Lisa Higgs, a nurse practitioner and former commercial airline pilot in Texas; seven grandchildren, and two great-grandchildren. Duane's younger brother, Donald, of Birmingham, Alabama, preceded him in death in 2011.

Friends are welcome to visit the graveside veteran's memorial service at St. Paul's Cemetery in Weirton on Saturday at 2:00 p.m.
A memorial mass and service will be announced and held at a later date in Youngstown. The family request any memorials be made to St. Columba Cathedral, Youngstown.