Roger C. Backes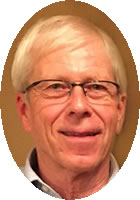 February 10, 1948 - May 30, 2018

A celebration of life will be at 2:00 p.m., Sunday, June 3, 2018 at River of Life Assembly of God in Cold Spring for Roger C. Backes, age 70, who died Wednesday evening at his home surrounded by his loving family after a courageous battle with cancer. A gathering of relatives and friends will be one hour prior to the service at the Church.

Roger was born in St. Cloud, MN to Conrad and Alma (Phillipp) Backes. He married Connie Iverson on December 22, 1979 in Nordland Lutheran Church, Paynesville, MN. Roger served in the Army Reserve from April 21, 1967 – January 17, 1973. He worked for Cold Spring Granite for 43 years. He enjoyed biking, cross-country skiing, water skiing, outdoor activities, and building his homes and cabin. Most of all Roger treasured his time with family.

Survivors include his wife, Connie; children, Jay (Ann) and their daughter Grace, Katherine (Rob) Nichols and their daughter Madison, Jennifer (Dylan) Eldridge; brother, Don (Maxine); brother-in-law, Marvin Bennett; and several nieces and nephews.

He was preceded in death by his parents, and his sister, Mary Kay Bennett.

Arrangements are with Wenner Funeral Home, Richmond.