Harel "Jay" Sharp, age 54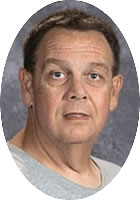 Cold Spring, formerly of Marseilles, IL
July 23, 1963 – September 8, 2017
A Memorial Service will be at 6:30 p.m., Tuesday, September 12, 2017 at the Wenner Funeral Home in Richmond, MN for Harel "Jay" Sharp, age 54, who passed away suddenly Friday at Technical High School.
A gathering of relatives and friends will be from 4:00 p.m. – 6:30 p.m., Tuesday evening at the Wenner Funeral Home in Richmond (151 Oakwood Ave).
Jay grew up in Marseilles, IL, where his parents Harel and Betty (Mathews) Sharp still are today. He attended Bemidji State University, where he met his wife Pamela. They were married on June 29, 1991 in Bagley, MN, and were blessed with 2 beautiful girls. Jay was a devoted husband, father and friend. He was an avid fisherman and sportsman. Jay taught in district 742 since 1998, with most of those years at Tech High School as a Life Science and Biology teacher. He coached multiple sports, mainly at the junior high level, including football, basketball, baseball, golf, and softball.
Survivors include his wife, Pamela; daughters, Shannon and Allison; parents, Harel and Betty; in-laws, Paul and Janice Neill; brother-in-law, Steve Lien; and sisters-in-law, Michelle Glass and Christy Neill.