Linda K. Timm, age 77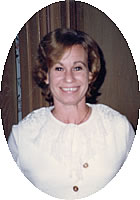 Richmond
April 19, 1942 - November 8, 2019
Linda K. Timm, age 77, of Richmond, passed away peacefully surrounded by family on Friday, November 8, 2019.
Linda was born on April 19, 1942 to Edward and Loretta Kunkel in Peoria, IL. She attended Edina High School and went on to become a CNA for a nursing home in Anoka.
Linda was primarily a homemaker raising four children, Scott, Brad, Kim, and Stacy. She also loved to craft and spend time outdoors and watch sports on TV. Her favorite sports team was the Vikings.
She and her husband Roger Timm lived in Colorado for over 30 years and recently relocated to Big Fish Lake in Richmond, MN. Big Fish Lake was also where she spent many summers as a child. She loved to look out at the water, feed the birds, watch wildlife and garden. It was her favorite place to be. Linda also loved to entertain at the lake and share it with family and friends.
She is survived by her husband of 39 years, Roger Timm; children Scott Sauer(Terrie), Brad Sauer (Connie), Stacy Musil (Kris) and grandchildren Corrin, Alaina, Ava, Wyatt and Bailey.
She is preceded in death by her parents, Edward and Loretta Kunkel; brother, Gary Kunkel; first husband, Allen Sauer; and Daughter, Kimberly (Sauer) Jensen.
There will be an informal "Celebration of Life" on Sunday, November 24, 2019 from 12-4pm at The Side Bar & Grill – 15 Red River Ave. N., Cold Spring, MN 56320. In lieu of flowers, a donation may be made to The American Cancer Society.