Jacob "Jake" Pyles Jr., age 68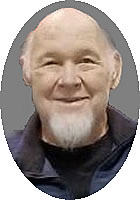 Cold Spring (formerly of Spring Lake Park)
July 23, 1950 – July 10, 2019
Jacob "Jake" Benjamin Pyles Sr., 68, of Spring Lake Park passed away on Wednesday, July 10, 2019 at his home in Cold Spring surrounded by family.
Jake was born in Vancouver, WA on July 23, 1950 to his parents Jacob B. Pyles and Elnora Cheadle. He was the youngest of seven. He attended Spring Lake High School where he was very successful in wrestling. After high school he went on to join the United States Army as an E5. He was a member of the pipe trade union 539.
He is survived by his son and daughter in law Jacob B. Pyles, III (Colleen); sister, Lila (Bob) Bielke and brother, Donald Pyles.
He was preceded in death by his daughter, Kristelle Wolle; his sister Julie (Albert) Gamradt.
There will be a burial service on August 5 at 11:30 at Fort Snelling National Cemetery, meet at Assembly Area 5. A celebration of life is planned for Nov. 30 at 2:00 p.m. at Kraus-Harding VFW in Spring Lake Park.
Arrangements by Wenner Funeral Home.